University community welcomes President Loeschke
22 September 2011
By Lauren Slavin, Editor-in-Chief
No Comments
The Potomac Lounge was filled to capacity Thursday, as University students, faculty and staff members welcomed President Maravene Loeschke to campus.
Interim President Marcia Welsh, University System of Maryland Chancellor William "Brit" Kirwan, and USM Chairman Orlan Johnson made introductory remarks before Loeschke addressed the audience.
"It's an exciting day for the Tigers," Kirwan said. "There was a remarkable consensus that from the stellar list of candidates one stood out to be the right leader for the University at this time."
Loeschke, who is the current president of Mansfield University in Pennsylvania, is a Towson University alumna and spent more than 30 years as a professor and dean of the college of fine arts and communication.
"In the words of the great philosopher Dorothy from the 'Wizard of Oz,' 'There is no place like home.' And today is a homecoming for Dr. Loeschke."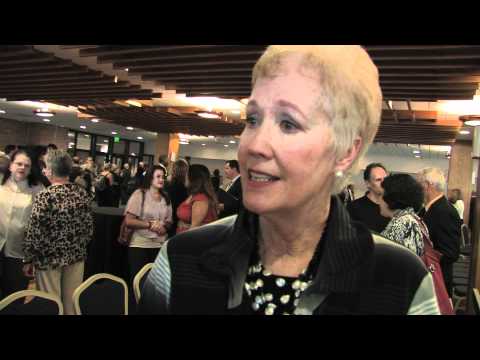 In her speech, Loeschke mentioned several of her goals after she assumes the presidency on Jan. 1.
"I have a very strong interest in developing leadership opportunities in our students," Loeschke said. "[I will] work with you as a team to move Towson to the next level regionally, nationally and internationally. I will not let you down."