Sophomore works his funny bone
26 February 2012
By Megan Flannery, Associate Arts and Life Editor
One Comment
Comedy competition winner Zach Bopst to open for Eddie Griffin
Zach Bopst, a sophomore theatre major, said he has always been the funny guy.
Cracking jokes with friends while watching Comedy Central is second nature to him.
But it wasn't until he came to Towson last year that he decided to try stand-up.
His first performance was the Campus Activities Board's 2011 Comedy Competition for a chance to open up for former "Saturday Night Live" cast member Rob Schneider.
Though Bopst didn't win, he said it was a learning experience he used to came back to win this year's Comedy Competition.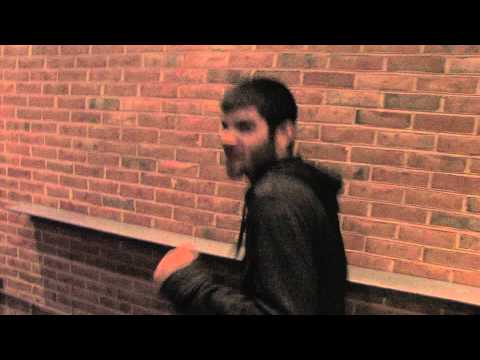 He will now open for Eddie Griffin on Wednesday, Feb. 29.
CAB programming chair Debra Schwarzl explained that Bopst won through an audience-based vote and said she was very pleased with the outcome.
"I honestly think anything is funny," she said. "I'm very, very easy to make laugh. I'm not a huge fan of inappropriate jokes, though, and I'm also not a huge fan of curse words. I don't always think they're necessary. But other than that, I thought his set went very well and he was really funny."
Bopst said he is excited but nervous to perform in the sold-out show for Griffin.
"I used to watch Eddie Griffin movies when I was a kid, so I'm really scared to meet him because I don't really know what to say," Bopst said. "I don't want to kiss his ass, but I think I'm going to. He's a really, really good comedian."
With a busy academic schedule, trying to find the time to create a comedy routine can be challenging, Bopst said.
Unlike some comedians who perform on the fly, he prefers to write out his jokes beforehand.
"Usually when something is funny to me, I try and think about why it's funny and try to expand it," Bopst said. "I literally have a set that I write out. Some comedians just go up without really knowing anything.  I could never do that."
Bopst said he still gets nervous performing in front of crowds, but finds that the best way to be comfortable on stage is to get out of his own head.
"When I'm out of my head, things just come up naturally and things flow the way I want them to," Bopst said. "So the only thing I'm really thinking about is what's coming next and how is the audience reading this?"
Before performing, Bopst said he likes to gauge an audience's reaction to his jokes by telling them to his friends.
"Sometimes I'll throw my jokes to some of my friends and they'll be like, 'Oh that's really not funny,' or 'That's actually really good you should keep trying to do that,'" Bopst said. "But I feel really awkward getting up and actually performing in front of my friends."
As for his upcoming act opening for Griffin, Bopst said he plans on using a combination of new and old material.