Vigil for two dead fraternity brothers fills Speaker's Circle
3 April 2012
By Lauren Slavin, Editor-in-Chief
No Comments
Light spread throughout Speaker's Circle Tuesday evening, as the flame from one candle passed through a dense crowd.
Members of Fraternity and Sorority Life, administrators, friends and family, and members of the Towson University community gathered at the center of campus for more than an hour to remember the lives of two students lost within a 12-hour period.
Timothy Coyer and Ryan Bailey died Saturday, Coyer in his sleep and Bailey in a hit-and-run. Both were members of fraternities, Coyer a brother of Kappa Sigma and Bailey a brother of Sigma Chi.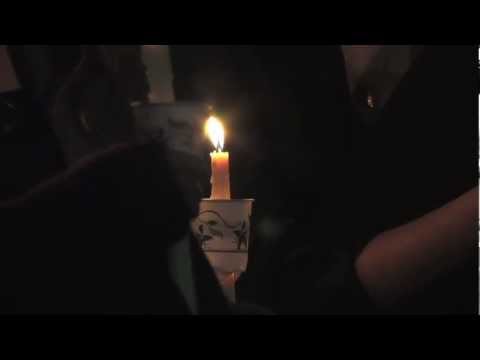 "If you have any doubt about the love these two young men have given all of us, just look at the love on this hill," President Maravene Loeschke said at the vigil. "I suppose the best thing we can do now to honor Tim and Ryan is by valuing the preciousness of life and the gem and gift each day is to all of us."
President of Sigma Alpha Epsilon Bruce Blackwell led a memorial service, which begun and ended with a moment of silence. The single light that started the candlelit ceremony signified the unity of Greek life and Towson University.
"Tonight, we are not SAE, we are not Tri-Delt, we are not TKE, we are not PIKE. We're here to remember them as Greek life members," Blackwell said.
Coyer's two brothers, Andy and Parker, attended the vigil with several family friends. Andy Coyer was with Timothy Coyer the night before Timothy Coyer died in his Towson Place apartment.
"The last thing he talked about was how much he loved me," Andy Coyer said. "He made me strong, and I'm going to miss him. But he was happy and I was with him, so I was glad about that."
A friend of the Coyer family, Hilary Hewitt, called Timothy Coyer a romantic.
"A lot of the time, you don't remember what people say or do, but you remember how they make you feel," Hewitt said. "Simply stated, he was one of the greatest men I ever met."
The Coyer family asked that in lieu of flowers, donations be made to the Wounded Warrior Project in Timothy Coyer's honor.