Year in Review A-Z: Arts
14 May 2012
By Towerlight Editorial Staff
No Comments
Bacchai: The department of theatre arts' final Mainstage production of the 2011-2012 academic year, "Bacchai," was performed in early May. Written by Euripides, a classical Greek tragedian, "Bacchai" tells the tale of the god of wine and theatre, Dionysus, and his return to Thebes on a mission of revenge against King Pentheus.
Ellen DeGeneres: More than 300 students stood in the rain October 11, all because rumors that "The Ellen DeGeneres Show" would be at Towson. Keeping up with the event on Twitter, students found out where to be, what to wear and what to bring.
Students dressed in costumes for a chance to win $5,000 gift card to Barnes and Noble, (anything from Harry Potter to Winnie the Pooh) and read aloud scenes from DeGeneres' book "Seriously… I'm Kidding."
The winners were John Tune, Michael Bell and Nicole Pacifico who dressed as the Three Blind Mice.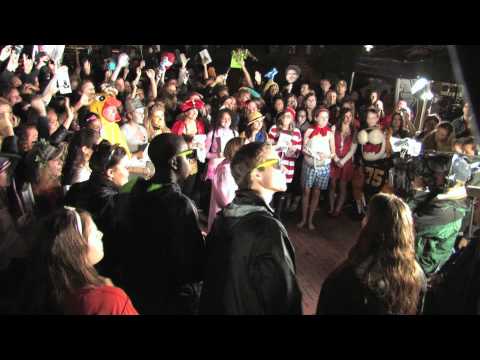 Homecoming: September marked the 2011 Homecoming Concert featuring rapper Sam Adams and mash-up artist Girl Talk. Adams performed hits like "I Hate College" and "Driving Me Crazy," using up all, and more, of his allotted playing time.
Random students were allowed on stage to dance during Girl Talk's set to mash-ups of top 40 hits. Toilet paper, balloons, and confetti fell from the ceiling creating a club-like atmosphere that the Campus Activities Board worked toward.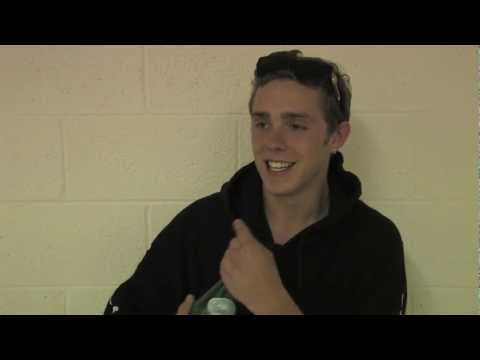 Jamba Juice: Though many of Towson's events are significant, none is more so than the opening of Jamba Juice, an outside smoothie retailer that seems to blend smoothies out of heaven.
The Towerlight recommends Peanut Butter Moo'd, Aloha Pineapple, or Peach Pleasure.
In addition to Jamba, West Village Commons includes Einstein's Bagels, Coyote Jacks and mini-mart Outtakes, as well as an all-you-can-dine facility upstairs that offers an omelet and pasta station, and a Chinese grill. Chartwells also altered dining hours for Paws on the weekdays so that it runs until 2 a.m. Bon Appétit.
9/11: September marked the 10th anniversary of the terrorist attacks that rocked the U.S. on Sept. 11, 2001.  Since 2001, the attacks haven't only been a tragedy, but have been incorporated into classroom curricula.
The Towerlight reported earlier this year about political science professor Jack Fruchtman's introduction of the topic in his Constitutional Law and Politics course.
Professor of psychology Margaret Faulkner led a discussion, stemming from students' 9/11 experiences, about how people's experiences shape their perspectives.
Freshman Lauren Jarvis-Gibson also left her mark on the anniversary. Her poem, entitled "September 11th, 2001," was read at the Tribute World Trade Center Visitor Center. Her poetry professor, Alan Britt, read the poem to the crowd.
PostSecret: PostSecret creator and Maryland native Frank Warren gave a talk in November at the West Village Commons as a part of Love is Louder week. Warren showed several never-before-seen secrets and allowed students to share secrets of their own with the crowd.
Love is Louder also started a student group at Towson University as a part of the larger anti-bullying organization.

Queer Student Union: Director of Lesbian, Bisexual, Gay and Transgender Development Maren Greathouse left the department last August to lead a similar program at Rutgers University, but the Center for Student Diversity and LGBT groups on campus still made strides in equality.
Gender-neutral housing was approved by Housing and Residence Life in select residence halls for the fall semester, and every restroom on campus was relabeled as gender neutral.
Events such as the Drag Show, Sex Week and the Queer Film Festival were also held.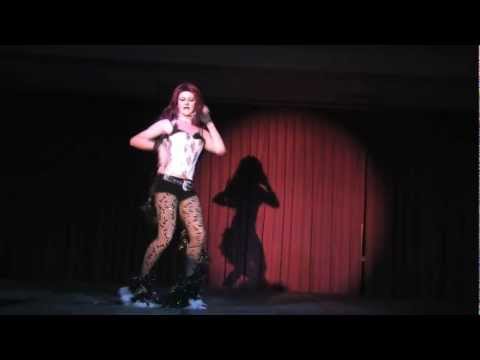 Tigerfest:  Selling more than 6,500 tickets (more than 2,000 more than last year), Tigerfest has the most attendees since 2008. Student group Stacked Like Pancakes, DJ White Rabbit, The Cataracts, Ducky and the Vintage, and headliner Kid Cudi performed April 27. S.A.F.E, the event's security management system, held pat-downs at the Johnny Unitas Stadium entrance and monitored the crowd during performances.
Six people were transported to local hospitals, according to Towson University Police.
College documentary group "I'm Shmacked" was at Towson the same weekend.
Zombies: Zombies became a new theme in Towson University events in the past year.
More than 200 students participated in Campus Activities Board's "Survive Towson," where teams worked together to stay alive as they faced other students acting and looking like zombies.
There were four checkpoints that the runners had to reach, with activities at each place, before being considered safe. The students who completed the race the fastest without "dying," won.
Many students also participated in the 5K race "Run For Your Lives," which was held in Darlington, Md., in October.