Year in Review A-Z: News
14 May 2012
By Towerlight Editorial Staff
3 Comments
Applebees: Towson student and single mother Courtney Haywood filed a complaint of racial discrimination with the Equal Employment Opportunity Commission against her former employer, the Applebee's of Towson, after being terminated in October.
Haywood said that her fellow servers would request white patrons under the stereotype that black customers don't tip. Management did not follow up with complaints, according to Haywood. The EEOC moved forward with Haywood's suit in January, Haywood said in an email.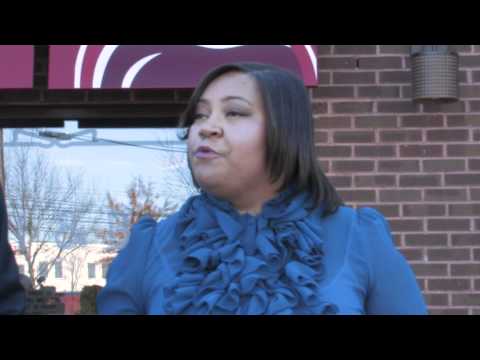 Charles Village Pub: Charles Village Pub on Pennsylvania Avenue reopened at the end of April after more than a year of reconstruction.
The newly-renovated pub is bigger than its destroyed counterpart, complete with four bars, a rooftop deck, and a first-floor patio, and holds 150 more people. Since reopening, CVP has attracted its former clients as well as an entirely new crowd of 21-year-olds.
Debate:  Several discussions and debates mostly involving controversial student group Youth for Western for Civilization, racial slurs and hateful chalking have occurred throughout the year, prompting administration to step in on multiple occasions.
Ultimately, President Loeschke devised a diversity task force designed to seek out and acknowledge concerns from the community. Topics in the debates concerned the now-defunct YWC President Matthew Heimbach and alleged harassment at Muslim Student Association events, Lesbian, Gay, Bi-sexual and Transgender issues, and safety on campus.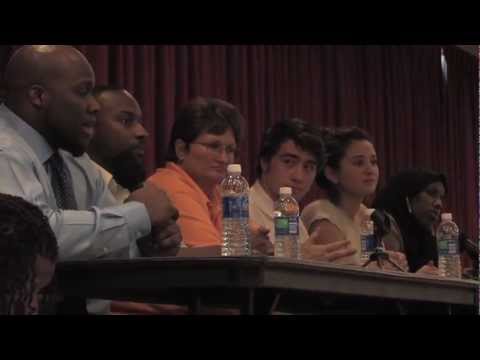 Gun Scare: Students, faculty and staff received a text message in late October informing them that there was a suspected gunman near the Union. Turns out the gunman was no real threat, and was just a theatre student who was carrying a prop gun to class that day. After being reported by a construction worker, the suspect was apprehended outside the Center for the Arts, and TUPD confiscated the prop gun.
The scare prompted backlash from students and faculty who said they never received the emergency alert text messages or emails. After hearing the concerns, administration had the windows in the College of Liberal Arts and West Village Commons upgraded to improve cell phone signals in the buildings, and the emergency announcement system was tested on numerous occasions in the event that there was a security threat again.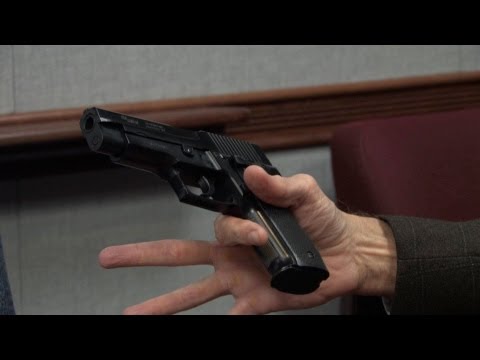 Imagine Towson: The Imagine Towson ticket, led by Brandy Hall, swept the election and became the new Student Government Association executive board for the 2012-2013 year. Charlotte Ridgeway was voted vice president, Ben Mendelsohn was elected treasurer, Glorimar Quinones was elected as attorney general, and Kennard Wallace as chief of staff.
Imagine Towson candidates have already been planning for next year, beginning initiatives like the SGA Tumblr and a separate collaboration fund to encourage student  groups to work together. After the election results were announced, Hall said the executive board plans to work on their own initiatives and they heard what the opposing Tiger Strong ticket had in mind and won't let their ideas fall to the wayside.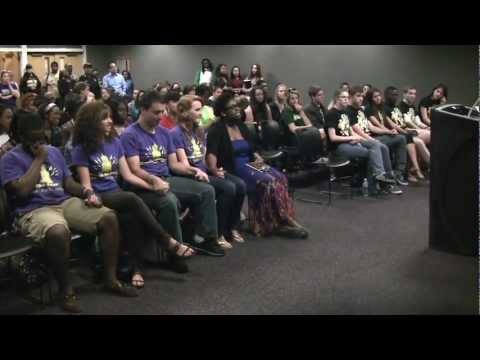 Kony 2012: Three days after the short documentary "KONY 2012" made its Internet debut in March, the 30-minute film gained worldwide popularity through social media.
It garnered millions of shares and likes on Facebook, hits on YouTube, ReTweets on Twitter and posts on Tumblr. Part II was released at the beginning of April and had a signiciantly smaller audience.
Critics discussed the Invisible Children's Use of funds, intent and actions of creator Jason Russell.
Loeschke: Maravene Loeschke became Towson University's 13th president in January. Loeschke hit the ground running, making appearances at athletic events, Student Government Association and University Residence Government meetings and almost everywhere else on campus, including the Towerlight office.
At her spring address, Loeschke said she wants to hire more full and part-time faculty and address the issue of salary compression, the gap in pay between faculty members.
Her main initiative so far has been the issue of diversity on campus, which she addressed by creating the President's Task Force for Diversity, after hearing students' comments at the Unity in the Community event.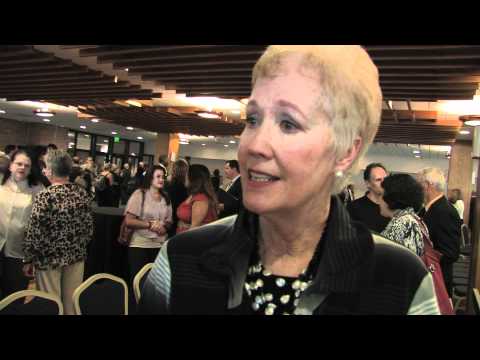 Resignations: This year the Student Government Association had to say goodbye to numerous of members because of resignations. In the first semester, Director of Student Groups Taylor Robinson resigned following senator Kayla Carter stepping down from her position. Both resignations were for personal reasons.
This semester, Treasurer Neal Rivera stepped down from his position due to an internship he received, and Mike Ukoha filled his position for the remainder of the semester. Senators Zofia Poltorak, Kingsley Ugoji, Jeremi Lecuyer, Ashlei Scott, Daniel Breidenbaugh, and Director of Academic Affairs Amanda Barrett also resigned. Outgoing SGA president Matt Sikorski said he was not concerned with these resignations but trusted that it was in the best interest of the members involved.
Same-sex marriage: This February, Gov. Martin O'Malley signed the Civil Marriage Protection, making Maryland the eighth state to legalize same-sex marriage. The bill passed in the Maryland Senate 25-22 after hours of debate and the rejection of six amendments to the legislation. Supporters, activists, and members of the Lesbian, Gay, Bi-sexual and Transgender community are not out of the clear, however, as opponents of the bill are expected to call for a statewide vote in November to overturn it before it becomes law.
President Barack Obama also announced his support for same-sex marriage in a recent interview, which has sparked debate as to how the statement will affect his standing in the upcoming presidential election, also in November.
URG Sweep: The URGrrreat ticket swept the University Residence Government elections March 25. Almost 2,000 students voted in the election in which URGrrreat beat tickets #Swag and Towson Triforce.
The winning ticket was composed of Justin Schwendeman for president, April Graham for vice president, Joe Zerafa for treasurer, Michaela Nesmith for secretary, Becca Nappi for National Communications Coordinator, Debra Schwarzl for director of special projects, Grant Vitek for director of residency advocacy, Gayon Simpson for director of civic engagment, and David Raymond for director of recognition.
Some initiatives which they have already began working on are getting weekend dining hours for Newell Dining Hall, and establishing a director of diversity outreach.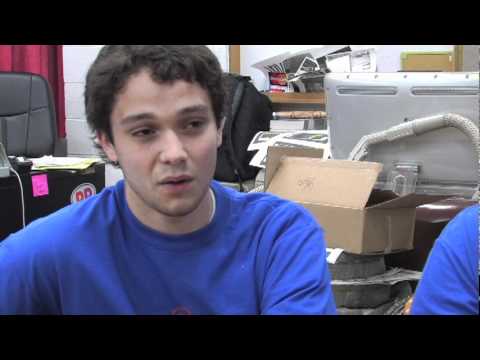 Vigil: Two Towson students who were members of Greek life died within a 12-hour period in March: one in a hit-and-run, the other in his sleep at his Towson Place apartment.
Ryan Bailey, a junior brother of Sigma chi, and Timothy Coyer, a 27-year-old Iraq war veteran and brother of Kappa Sigma, were remembered at a vigil held at Speaker's Circle the following week.
Students packed the Speaker's Circle hill, leaving flowers and other memorials after the hour-long service commenced.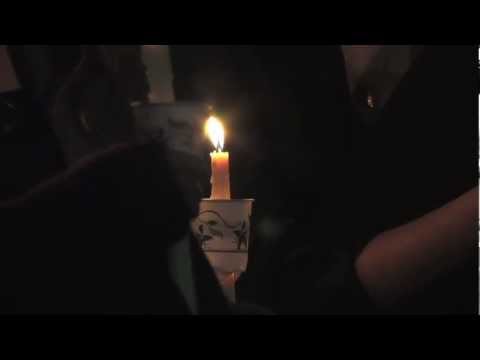 West Village: West Village became a thriving center of on-campus life this year. With the addition of two new residence halls and the West Village Commons, that side of campus became better utilized.
The Commons features a new all-you-can-eat dining hall, Jamba Juice, Coyote Jack's, and an Einstein Bros. Bagels. The Housing and Residence Life office moved to the third floor, which also holds a small gymnasium, and the fourth floor has ballrooms available for student and professional use.
When spring came and the weather warmed up, students could be seen daily out on PacMan field throwing around a football or Frisbee.
Students sat outside to study and socialize and made what was previously considered a near-dead zone, a lively place to meet up with friends.
TedXTowson: Both local and national speakers came to Towson as part of TED talks. The organization, which is devoted to "Ideas Worth Spreading," focused on personal and social responsibility for college students. Each speaker was given 10 minutes to explain his or her message.
Speakers included Baltimore Love Project founder Michael Owen, who painted a mural in less than 10 minutes at the event. Former CNN reporter Kathleen Koch spoke about the power of one, and national speaker Hilary Corna spoke about contemporary explorers.
Youth for Western Civilization: The student group Youth for Western Civilization drew significant attention from the campus community because of their conservative stances on issues such as traditional marriage and illegal immigration after they were voted in as a Student Government Association affiliate at a SGA meeting in September.
Throughout the year, the group, headed by President Matthew Heimbach and Vice President John Donovan, held numerous controversial events on campus, such as a straight pride day and a display against the "muslimification" of America. YWC was also at the center of numerous racially-charged chalkings on campus, such as messages of "white pride," prompting events on campus such as the Unity in the Community forum, where Heimbach said he would sue the school until it was "white with money," if their status as a student group was threatened.
The group's run came to an end in late March when their faculty advisor, Richard Vatz, wrote an email to Heimbach that said he no longer wanted to be the adviser because the group was using rhetoric in their arguments that he did not find acceptable.