Bolling selected as new LGBT Director
2 September 2012
By Jonathan Munshaw, News Editor
One Comment
Newest CSD member to work with outside LGBT activists
In Joel Bolling's office, a number of photographs hang from the walls: rainbow-colored flags, gay pride parades and protests, and signs, one of which reads "Separate is Not Equal."
Bolling, the University's newest associate director of Lesbian, Gay, Bi-Sexual and Transgender student development said he hopes that soon the various LGBT student groups can come together, just as those people in those pictures had.
Bolling said after the events of last school year, he believes this year is a chance for the University to demonstrate what they learned from the controversy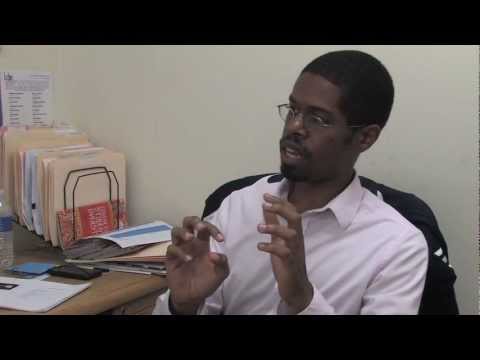 "I would like to see Towson take a leadership role in establishing policies to incorporate LGBT life on campus," he said. "However, even though policies may be in place, there is still is a difference between having policies and the environment on campus. For example, while there are laws against firing someone at a business based upon their sexual orientation, an employee could be fired for another reason, but their orientation may be part of it, but the employer won't get punished for it because it wasn't the primary reason. We need to align the policies with reality."
Bolling said though there is room to improve LGBT organizations' standing at Towson, he believes that LGBT students have already established a niche, which in part has resulted the University's implementation of gender-neutral housing this school year, available in Barton House and Millenium Hall.
"I think that gender-neutral housing is the best practice for making campus [accepting] of everyone, especially transgender people," Bolling said.
There is still room for LGBT groups to grow in numbers and frequency of programs they put on throughout the year, Bolling said.
"I would really like to see our LGBT groups collaborate with other groups on campus, especially our LGBT studies minor," Bolling said.
The LGBT minor, which was the first of its kind in Maryland, and then later adopted by the University of Maryland, College Park, is something that Bolling said he would like the University to put more of an emphasis on when recruiting new students.
"I think that when a student is considering multiple universities in Maryland, Towson can point out the LGBT studies minor, and use that as a point to convince them to come to Towson," he said.
2012 will be an especially important year for LGBT students and activists, he said, when the same-sex marriage referendum in Maryland is decided Nov. 6.
In preparation for this vote, Bolling, along with other student leaders on campus, will host a number of events in support of same-sex marriage.
"We will be co-hosting a marriage equality event with an outside organization," Bolling said. "Also, [SGA Director of Diversity Outreach] Sam Hubbard will be working with the student population on campus. It's about more than just getting out and voting, it's also about education and what kind of power you have when you vote."
Bolling also wants to collaborate with outside organizations like B'More Proud, an organization established by Maren Greathouse, Bolling's predecessor.
B'More Proud is a collaborative organization that encourages students from multiple Maryland Universities to promote LGBT life.
Before coming to Towson, Bolling was a member of the staff at the University of Missouri, Kansas City, running the school's LGBT programs.
Prior to working at UMKC, Bolling was at the University of Nevada Reno, working with their LGBT community.