Battle for Tigerfest opener
17 February 2013
By Thomas Martinson, Staff Writer
No Comments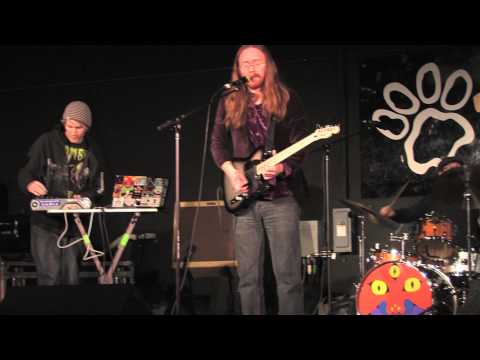 In the past, winners of Campus Activities Board's annual Bring the Noise battle of the band's competition had the opportunity to open for the Tigerfest headlining artist.
This year could be different, and it's ultimately up to the artist on whether student acts can be featured as an opening.
"It really depends on if the artist is OK with it or not," CAB's programming chair and coordinator of Bring the Noise, Emily Magelof said. "A lot of professionals are not OK with students opening for them, but we haven't really had a problem with it before."
This year, the band Harmonic Blue and DJ Chase were crowned the winners of the competition. Even the possibility of performing at Tigerfest is incredible to the band, Harmonic Blue lead vocalist Zach Field, he said.
"I was genuinely shocked," Field said. "It was surprising because we were in a situation where all the bands were pretty strong and we just began to doubt ourselves, they were that good."
Harmonic Blue was one of five bands and five DJs who gathered Feb. 15 in Paws to face off for a chance to open for the headline band, which CAB has yet to announce.
Both student bands and local bands were invited to compete. The bands that performed were Paradigm Spectrum, Pretty Little Kennedy Curse, Harmonic Blue, Fractal Cat and The Chance. The DJs included DJs Chris Sweet and Spork, DJ Joey Chronik, DJ Whitebread, DJ Chase and DJ Foxfire.
Field said they were happy to be chosen and felt extremely privileged that both the judges and audience members were able to connect with their music.
If they are able to perform at Tigerfest, students and fellow supporters will have to wait and find out what to expect, Field said.
"Whoever is playing will be a huge factor in what we do," Field said. "This is a dream come true since we can all become a piece of this concert."
The DJ winner, DJ Chase, said he was equally as surprised by the win as the band members of Harmonic Blue.
"I didn't think I was going to win, but I just went out there, did my own thing, and had a blast, which is really what it is all about," Alex "DJ Chase" Wilson said.
Magelof said she was happy with the selection.
"I felt Harmonic Blue had a really good voice, [Field] is very talented, the guitarist and bassist were really great, also. DJ Chase was great because he knew how to get the crowd involved and had a large following already," Magelof said.