Four years in the making
20 February 2013
By Daryllee Hale, Assistant Arts and Life Editor
No Comments
Senior dance majors showcase their own choreography
Five dancers move across the stage, arms linked. Their movements are detached and separate, but they move as one entity.
This is "Offbeat," a collaborative dance performance choreographed by senior dance majors. Like the dancers on stage, it is composed of separate pieces that come together to create a performance that emphasizes the cohesiveness of the dancers.
The performance is a representation of dancers' college careers, a journey many of them undertook together, senior dance performance major Lara Friedman said.
"We have all gone through a series of compositions, that's our choreography classes, and actually my class is the first class to go through all five…so we've just incorporated all the tools we've learned for the past four years," Friedman said.
"Offbeat" has undergone many edits since the first draft showing last semester. The dancers received feedback from the faculty and were expected to revise their pieces as well as add costumes and lighting cues.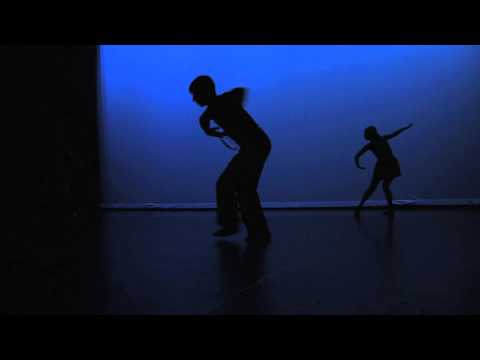 Assistant Professor in the Department of Dance Linda-Denise Fisher-Harrell was one who assisted students.
"They have to dream up a vision, they have to submit a proposal of what they're going to do. They have to submit their music. We critique each other," Fisher-Harrell said.
"Offbeat" is composed of two halves, an A and B program. Eighteen pieces are in the show, all composed by different seniors in the department.
Senior dance performance major Eric Lehn's piece is titled "Extract Project." Lehn said that because this is the only entirely student-run show, the work has been challenging.
"This is the only concert that is all the senior-choreographed," he said. "The other shows that we have in the department will be some teacher [choreographing] or will have a master come in and choreograph."
Friedman attested to the pressure that "Offbeat" put on the students.
Friedman, whose piece is called "Unflickering Wounds Will Heal," also danced in two of her fellow seniors' pieces.
Her piece was one about different forms of abuse and suffering, such as domestic violence and breast cancer.
Friedman said that working on it was an emotional experience, but that she never doubted that her fellow seniors were there for her.
"It was crazy chaotic…we had our winter break and literally had maybe three weeks to do a whole revision on our piece, everyone changed them significantly, and then this weekend we're performing," Friedman said.
The pieces evolved drastically since their draft performances, Fiedman said. In addition to changes the students made to their musical selection and tweaks in choreography, seniors were required to add lights and costumes that were not in use in the beginning stages of planning.
"Lighting helps because it draws the audience's attention to where we want them to look and then the costumes bring out characterization," she said.
Fisher-Harrell said despite the stress the dancers faced, she noticed that working on the project helped foster a sense of community among them.
"[They were] very supportive of one another at all times. Positive feedback but also they weren't afraid to give negative feedback as well, it was all constructive," Fisher-Harrell said.
The bond that the seniors share from collaborating on "Offbeat" is one that is apparent on stage, Friedman said, as in each piece the dancers go their separate ways, sometimes moving offbeat, sometimes exiting the stage, but always coming back together in sync.
Friedman said she hopes Towson students will come to see the performance and appreciate how much the seniors have invested in their work.
"I hope that they gain a better recognition of the dance department. I hope that they realize how much hard work and time and commitment we put into these performances and our passion," she said.