Under Fire: Gun debate rages after mass shootings
4 February 2013
By Jeremy Bauer-Wolf, Editor-in-Chief
2 Comments
"Ten dead in school shooting," "Five slain, four injured," "Campus under lockdown after gunman threat," "Toddler, 3, dead by father's accidental shot."
These headlines pervade the daily news headlines—sparking public debate and outcry from citizens and legislators for stricter policies on firearms.
Towson's campus has not seen a gun-related death in memory, according to Deputy Chief of Towson University Police Charles Herring. The only recent episode involving a firearm was an armed robbery in 2010. The suspect in a 2011 robbery at PNC bank was unarmed when he was apprehended.
A University policy enacted in 2006 prohibits possession of a firearm on any campus property, and extends to look-alikes and non-lethal weapons such as paintball, BB and airsoft guns. Resident students and their guests cannot possess guns in on-campus housing.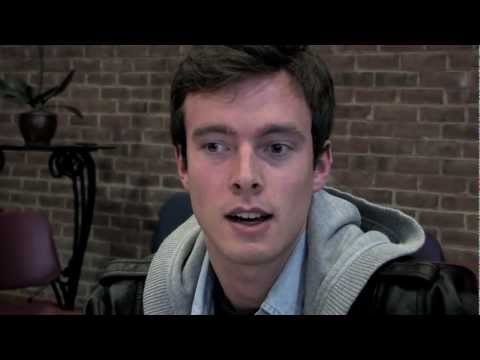 Marina Cooper, deputy chief of staff for the Office of the President, said that the University does not anticipate changes to this policy.
"I think Virginia Tech was a wake up call to a lot of institutions in the country," she said. "I think Towson should be really reassured by our Office of Public Safety and the leadership that they take."
Junior Ryan Fredriksson, former Director of Legislative Affairs for the Student Government Association, said that trained law enforcement officers should be the only individuals wielding guns on college campuses.
"I don't think arming our citizens or putting armed guards in every school would be beneficial," he said. "I don't think more weapons on the street is the solution to the problem. I'm in full support of the Second Amendment, but where I get a little uneasy is if everybody had a gun."
Administration has signaled their support for more stringent gun control laws, at least on college campuses, Cooper said.
Towson officials signed a pledge sponsored by non-profit Campaign to Keep Guns Off Campus in January, which urges institutions to strengthen lenient university firearm policies, Cooper said.
But Andy Pelosi, spokesman for Keep Guns Off campus, said though Towson expressed support for the campaign's mission, they did not formally sign the campaign's petition.
"We've expressed interest to them several times, and they said they support the cause, they did not feel the need to sign," he said.
With the lowest crime stats in the University system, Towson touts strong campus safety measures and enforcement. But their neighbor Morgan State suffered multiple violent incidents last semester, two of which involved firearms.
These events prompted Morgan State administration to evaluate campus security, hiring additional law enforcement officers and security guards for night shifts.
A representative from Morgan could not be reached for comment.
The Brady Campaign, a non-profit that lobbies for stricter gun enforcement, assesses states based on their current laws, says that Maryland's laws are the fifth strictest in the country, requiring background checks for all handgun purchasers and limiting bulk purchases of handguns.
But the laws of the adjoining states, like Pennsylvania, are more relaxed and presently allow for access of dangerous weapons across borders, according to the campaign's website.
In recent weeks, Gov. Martin O'Malley has visibly advocated for more restrictive laws, which include installing and upgrading school systems with automatically locking doors, shatterproof glass and buzzer entrance system.
New restrictions on gun licenses would also be proposed.
"We respect the rights of hunters and sportsmen and that's why our licensing requirements will not apply to shotguns or rifles," he said in a January press release.
And in part because of December's shooting in Newtown, Conn., in which 20-year-old Adam Lanza killed 20 elementary school children and six staff members at Sandy Hook Elementary, President Barack Obama has also proposed a federal plan to reduce gun violence.
The measures include banning military-grade assault weapons to the general public and enforcing rigorous background checks.
A fact sheet from the White House press office indicates loopholes in laws that require background checks on gun sales.
These statistics indicate that though federally regulated firearm dealers are required to run background checks, private sellers conduct nearly 40 percent of gun sales.
Off-book deals can occur often and easily.
In an undercover stunt in 2009, Colin Goddard, the founder of the Brady Campaign,  masqueraded as a firearm collector, waltzed into gun shows in Ohio, Minnesota and Texas and purchased assault rifles and semi-automatic pistols, all without even a driver's license. The video is available on YouTube.
"I'm for stricter gun laws," freshman Sean Crafton said. "No one who goes hunting needs a 10-round clip. I think that people should be allowed to have handguns if they choose. But no one needs assault rifles or clips that are that large."
Fredriksson said he favors a bipartisan solution on the state level, in which legislators from both sides of the spectrum and lobbyists put aside agendas to develop a comprehensive solution on gun violence.
"It needs to look at not only crime rates and gun ownership but the mental health issue, there's a lot of things that need to take into effect. When you're looking into banning assault weapons, it's a touchy subject—I want to take a more federalist route going state by state."
– Jonathan Munshaw contributed to this article.