Student Spotlight: Game changer
5 March 2013
By Carley Milligan, Assistant Arts and Life Editor
No Comments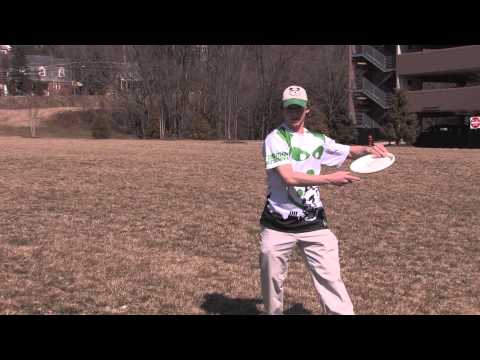 When you hear the terms linebacker, touchdown or quarterback, one would assume you're talking about football.
But the terms handlers, cutters, and disc often leave even the biggest sports fans scratching their heads.
Senior captain of the Towson men's Pandemonium Ultimate Frisbee club, Joe DiPaula, started learning his freshman year all about these terms and the game of Ultimate Frisbee.
"When I was in Residence Tower I saw one of my quadmates walking around his room with his cleats on, I asked him where he was going and he told me he was going to Ultimate Frisbee practice. The next practice I just showed up, got hooked, and have been on the team ever since," DiPaula said.
DiPaula was one of the few freshmen chosen to be on the A-team, the higher-level team.
The Towson Ultimate Frisbee club is made up of two seasons, one in the fall and one in the spring. There are two teams, the A-team is called "Pandemonium" and the B-team is called "Bamboozled."
Each team practices and competes in tournaments separately in the spring, but begins training together in the fall.
"When we meet in the fall we are all about bringing new members in, teaching everyone the game, getting everybody involved, and getting everybody on the same page," DiPaula said. "Then once the end of the fall comes around into the beginning of the spring, we split into our A and B teams… the fall is kind of like tune-up for the spring."
This year, the team's practice schedule has been more difficult than usual because of the lack of training locations. DiPaula said that this problem is nothing new to Pandemonium and to most, if not all, club sports.
"When we can't get on the field we do things like garage workouts to try and stay in shape," DiPaula said. "We always try to do things like team dinners or chalk talks, just to make sure everyone is on the same page, so that way we do get the field time on Burdick or when we have been fortunate enough in the past to use Unitas, we are ready to practice and ready to go."
The ultimate goal of Pandemonium is to qualify in the sectional tournament in which they will play other schools in their conference — the University of Delaware, George Washington University, American University and the University of Maryland among others.
If the team is successful they can then go on to play in the regional tournament for the third year in a row.
The tournaments themselves can be long, consisting of five to eight games a day.
DiPaula said that all of the hard work is rewarding and builds a sense of camaraderie within the team.
"When we go away to tournaments, we are up at eight in the morning together after being crammed in a car ride for upwards of close to 13 hours at times," DiPaula said "And we are there all day from 8 a.m. to 5 p.m. eating nothing but peanut butter and a banana and drinking some water."