Students celebrate B-more pride
1 May 2013
By Laura Antonucci, Contributing Writer
No Comments
Whether or not they call Baltimore their hometown, many Towson students are proud of B-more.
Freshman and Maryland native Morgan Thomas said that to her, Baltimore pride exists in its sports culture.
"One of my favorite places to go is to a Ravens or an Orioles game. I went to the parade after the Super Bowl," Thomas said. "It was awesome."
Thomas was one of the students who attended the Baltimore Pride Party that took place in Paws on Tuesday, April 30.
The event, which promoted Baltimore pride, was hosted by the Campus Activities Board. It consisted of socializing and enjoying some staple snacks of Baltimore, like Old Bay-flavored chips and Berger cookies served on Orioles and Ravens plates.
Baltimore spirit was in the atmosphere as Paws was decorated with orange and purple, Maryland flags and the Maryland Blue Crab. Mr. Boh, the mascot of Baltimore-based National Bohemian Beer, even attended the event.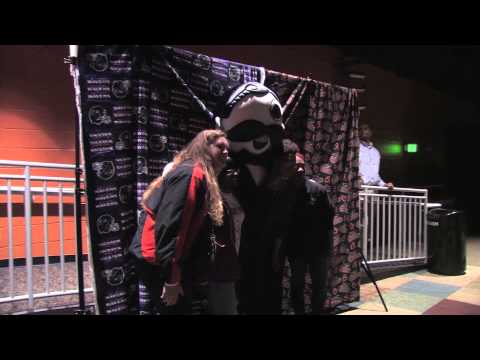 CAB programming chair Gerilyn Lackey helped to organize the event. She said there are many reasons why Baltimore pride should be promoted on campus.
"Baltimore is one of the biggest melting pots on the East Coast, we have big sports fans, great food, and there's a big art scene that is a major component of the eclectic feel of the city," she said.
Becky Wiacek, who hails from New Jersey, said that even though she is not from Baltimore, she can still relate to Baltimore pride.
"The sense of community makes it more exciting to be here," she said.