Professor discusses new book
25 September 2013
By Cody Boteler, Contributing Writer
No Comments
Participation in civic issues encouraged
Maya Mehta, a student at Towson, has always been interested in getting more involved in the community.
But after attending a talk by political science professor Alison McCartney, she decided to finally narrow her focus on service and volunteer for UNICEF.
"[I] would love to work with kids around the world," Mehta said.
A simplified definition of civic engagement is, "actively participating in and seeking to influence the life of the community," McCartney said during a talk she hosted on Sept. 24.
McCartney recently published a book titled "Teaching Civic Engagement: From Student to Active Citizen," and currently teaches a class on civic engagement.
The book, according to McCartney, was written so it could be used as a resource for others to teach civic engagement.
During the presentation, McCartney spoke at length on the topic, and then took questions from faculty, students and other audience members.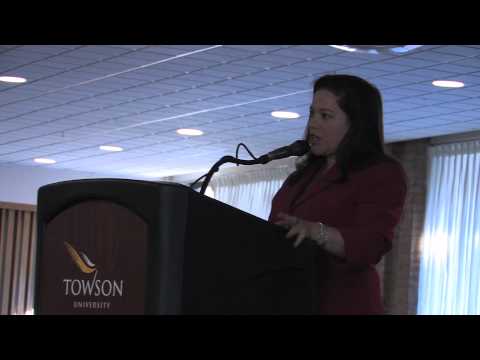 McCartney said that teaching civic engagement is important because the political process requires more than just passive participants.
"Democracy cannot thrive as just a mere spectator sport," McCartney said.
McCartney stressed the importance of civic engagement education. She said that the assumption that students will involve themselves in the community and in politics is wrong. She pointed to low voter turnout, especially in young demographics, as evidence that people do not always wind up involved in politics. She also noted that civic engagement is important for anyone in any profession or job.
"No matter what your career is, you're going to be impacted by political decisions. Your career is going to be impacted by political decisions," McCartney said.
Getting informed about issues is, according to McCartney, the first step a busy college student can take to become more civically engaged. She also emphasized the importance of getting news from more than one source, and recommended that at least one news source be an international one.