Tigers hold on against Dragons
1 February 2014
By Jesse Jones, Sports Editor
No Comments
Look at Towson's schedule and it will say Feb. 1 was another conference game against Drexel.
But to Head Coach Pat Skerry and the rest of the college basketball world, it was much more; it was Autism Awareness Day.
Skerry, whose team hosted such a day last season, is the father of an autistic 4-year-old boy named Owen. Since he's taken the helm at Towson, he's been an advocate for raising awareness for the disease. And in
Saturday's 75-73 nationally televised win over Drexel, Skerry's team and staff wore specialized Autism Awareness shirts and pins to bring attention to his cause.
"It warms my hearts to see the guys wearing the shirt," Skerry said. "We raised a lot of awareness today. I want to thank the Drexel guys and all the guys across the country that wore the pin today. I was kind of blown away by that."
On the other side of the court, Drexel's staff wore the same pins in support of Skerry's cause.
"I've known Pat for a long time, so when he called me and asked me to be apart of it, I said, 'No problem at all,'" Drexel Head Coach Bruiser Flint said. "One thing about college basketball coaches is they know
how to rally around a good cause. We love kids. That's why we're in this business."
On the hardwood, Saturday's matinee matchup was as advertised. Both the Tigers (14-8, 5-2 Colonial Athletic Association) and the Dragons (11-10, 3-5 CAA) played a hard-fought, physical game.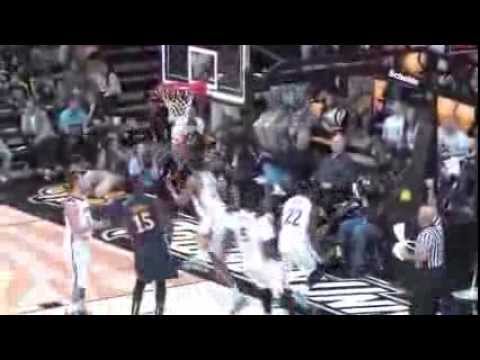 Senior forward Jerrelle Benimon led all players with 25 points on 8-of-12 shooting while recording eight rebounds. He had just five points in the first half.
"Jerrelle carried us in the second half," Skerry said. "I think honestly, we try to get guys to guard, which we do a pretty good job of. The players score the ball, coaches don't score the ball. Give your good players
the ball, and we have not a good player, but a great player sitting right next to me. We trust him to make the right decisions."
Senior guard Rafriel Guthrie had another exceptional night off of the bench, scoring 18 points and hit eight of his nine free throws. As a unit, the Tigers shot 83.9 percent (26-of-31) from the charity stripe.
Drexel didn't shoot as well from the stripe, hitting only 21-of-28 (75 percent). A total of 59 free throws were shot and a total of 46 fouls were called.
"I love these types of games," Guthrie said. "It plays right into my hands. Contact, that [doesn't] bother me. It's basketball, you just play it."
While Guthrie welcomes the free throws, Flint said that's where his team lost the game.
"I told my guys I thought we played with great energy today. It was a good game," Flint said. "But key parts of the game we fell short. One of them was the foul shots."
Guard Frantz Massenat led the Dragons with 18 points, while Tavon Allen scored 17 and Kazembe Abif added 16.
The Dragons also outrebounded the Tigers 32-27.
However, Drexel shot just 40 percent from the field while Towson shot 57.5 percent for the game to take the season series 2-0.
"I told my guys, 'I hope we never see them again,'" Skerry said. "They're incredibly well coached. I told Massenat that the next time I see him, I hope it's in the NBA. That was a war and we were fortunate enough
to come out with a win."
Towson will now face a James Madison team that has not played well since last season. The Dukes are just 8-13 on the season and 3-4 in the CAA, but have won their previous two games before Sunday.
Towson will host James Madison on Tuesday in SECU Arena.
Tip-off is scheduled for 7 p.m. and can be seen on Comcast SportsNet.