Despite setbacks, Tigerfest 'A-oki'
27 April 2014
By Daryllee Hale, Arts and Life Editor and Carley Milligan, Assoc. Arts and Life Editor
No Comments
At about 9 p.m. Saturday, there was a threat that electronic dance musician Steve Aoki may not take the stage at SECU Arena.
After seeing the empty space on the general admission floor, many Tigerfest attendees in the riser seats rushed to the floor, wanting to be close to the stage. Director of Student Activities Dirron Allen took the stage and threatened to cancel the concert if everyone did not return to their seats.
"It was pretty insane. It was bound to happen since they didn't fill the floor," Towson student Don Mahaney said.
But at 9:22 p.m., the concert was able to resume.
Despite this "hiccup," Director of the Campus Activities Board Chad Nazworth said that this year's Tigerfest was a success.
"I am ecstatic because I really think that we pulled this show off," Nazworth said. "I think it went very well and that people were very happy with the acts and with the performances in general. They were very entertaining with lots of hype and very live."
The event took place over two days, beginning with a free evening of festival activities inside the University Union. Cotton candy, popcorn machines, a caricature artist and free food were a few of the attractions.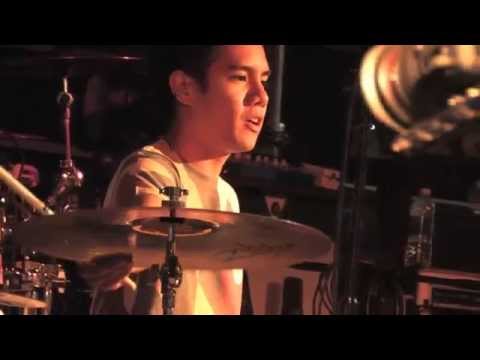 The first day of Tigerfest was supposed to take place outside on Burdick Field. However, due to the threat of thunderstorms, Nazworth and a team of University officials decided to move the event inside because of student safety concerns. This decision was made on Thursday, therefore allotting only 24 hours for the re-planning of the event. The move indoors required some changes in attractions, such as trading some of the larger inflatables for arcade games and a photo booth, due to building height restrictions.
"I was a little nervous about loose ends that we might have just overlooked in a 24-hour period, but I am ecstatic by the amount of people that are out there," Nazworth said.
Despite the adjustments, freshman Beth Holl said that she enjoyed her first Tigerfest.
"I was just interested to see how they would do it because I know they promoted stuff that could only be done outside," Holl  said. "I like the free stuff and I like walking around to all the different vendors. It's like a festival."
The PAWS stage was set up for the event also, and hosted bands such as The Vens, K.O., Kingsfoil and GoGo Gadjet. DJ Chase also performed throughout the evening on the second floor of the Union.
"I just walked down to PAWS and that is probably the fullest we have seen that pit in a long time for concerts," Nazworth said. "I am just really excited and happy that people came out in the rain and that we had enough attractions and that our marketing was still successful enough that we had the people out here when we needed them."
This was sophomore Lexa Goldbeck's second Tigerfest, and she said she likes the changes that CAB made this year.
"I think the two-day thing is cool," Goldbeck said. "It gives us more time."
On day two of Tigerfest, many students spent the earlier part of the day preparing for the headlining concert, which featured opener Felix Cartel and headliners Juicy J and Steve Aoki. Festivities included outdoor games, drinking and spending time with friends throughout the Towson community.
"We've been just listening to their music all day," business administration major Mike Reigner said.
Because the concert was held in the arena, seating was divided into two groups. Students who paid extra and purchased their tickets early stood in line for floor seats, where they were given wristbands to allow them to be in both the risers and in the pit below the stage. All others who did not pay the extra cost were restricted to the stadium seats.
Despite the separation, sophomore Karen Cohen said she is content with her seat in the riser.
"Basically, I have a better view versus the floor where tall people block your view," she said.
However, once inside, some students in the risers felt that their seats limited their experience.
"I'm having fun but I wish I was on the floor," junior Michelle Rappaport said. "It's cramped up here."
With most people settled into seats or on the floor, at 7 p.m. the concert began with a performance by Canadian electronic music producer Felix Cartal.
The show included flashing lights and a video projection screen.
Though more people were still filing into the arena, Felix Cartal's set got the crowd jumping.
"He was pretty good, but I'm ready for Juicy J," early childhood education major Sydney Williams said.
At 8 p.m. it was time for rapper Juciy J to begin his set, however, the event could not be continued until students blocking the walkway between the first and second floor of risers took their seats. The department of environmental health and safety and the fire marshal made the call that the blocked walkway was a safety issue, and requested that students move.
After 15 minutes of waiting for students to relocate, rapper Juicy J took the stage to a massive roar of applause from the audience.
Juicy J's set included popular hits like his part of the Katy Perry song "Dark Horse," as well as old favorites like the Three 6 Mafia song "Poppin My Collar."
"I think it was amazing. It really made people hype up," Steven Iringan said.
When his set ended, CAB employees began throwing Tigerfest themed LED foam sticks to crowd members. This was interrupted, however, when students in the risers stormed the floor from all sides of the arena.
"Our first step was to let [S.A.F.E.] take action and then follow their lead," Nazworth said. "It's not about acting quickly and trying to jump on that one student, it's more about how do you contain the arena and restore order in that way."
No one was injured during the dash for the floor, Nazworth said. The concert was put on hold for roughly 20 minutes while CAB and S.A.F.E. employees got students to return to their designated seating areas.
"It was pandemonium," senior Marquis Bailey said.
As soon as the seating issue was sorted out, Steve Aoki took the stage to a blast of smoke and excitement from audience members in all parts of the arena. Nazworth said that more haze could not be used due to smoke alarms in the SECU Arena.
Some changes were made to the arena to accommodate the concert atmosphere, which allowed the space to become darker and enhance the experience. This was an improvement that CAB sought to make after the homecoming concert, Nazworth said, in which the arena remained well-lit. Curtains, blinds and blue lighting were implemented to achieve this effect.
Though this is the first year CAB has held the concert indoors, Reigner said that it works with the group's choice of musician.
"It's a lot more homey and rave-like," he said.
By the time Aoki took the stage, the audience was screaming his name. The artist, best known for his crowd interactions, brought his usual energy to the performance, pulling students onto giant inflatable rafts, which then surfed through the crowd.
Aoki's debuted many new songs, such as one with Waka Flocka Flame, as well as many older crowd favorites such as "Boneless."
Many students looked forward to the most unique aspect of Aoki's performance — his practice of "caking" audience members. This involves Aoki throwing a large sheet cake into the faces of his fans.
Freshman Nicole Leggiero was one of the audience members who was chosen to be "caked."
"It was my first concert and it was such an awesome experience," Leggiero said. "I loved it. I got to touch Juicy J and got caked by Steve Aoki."
Nazworth said he felt that overall, the night was a success and that he believed that students had a good time.
"As I am kind of standing backstage or standing off-site a little bit and I'm watching a student enjoy themselves, that's cool for me," Nazworth said. "To know that after a year of planning and a year of everything that this is still happening, and that's the reason why we do this."
As for next year's Tigerfest, the future is uncertain. Nazworth said that those in charge of the event will review what changes need to be made, especially regarding the location of the event.
"I really like this space," Nazworth said. "I think it's a cool space to work with for a concert venue, and I hate rain so I don't want to take the chance of putting it back outside. But it won't be my decision anymore."