Student choreographers capture spotlight
2 April 2014
By Carley Milligan, Associate Arts and Life Editor
No Comments
Junior dance major Ashley Thompson said that for her, the solo she choreographed for the Dance Major's Performance Project (DMPP) was more than just choreography, it was an expression of herself.
"The piece is about finding myself and growing as an individual, the process of blooming as a flower," Thompson said. "In the end, I do a movement that makes you think that maybe I didn't blossom all the way, so I am constantly growing."
Thompson's piece, "Flowers in Spring" is a contemporary solo that she choreographed in her free time that will be included in the annual DMPP performance.
"It's a whole choreography project series for all dance majors. It's not a class or anything like that, so if we decide that we want to choreograph, it's open for us," Thompson said.
She also worked with her mentor, assistant professor of dance Linda-Denise Fisher-Harrell, in order to convey to the audience the theme of her piece.
"I kind of want to take them into my world," Thompson said. "It starts off that I am in the center and all the lights are on me and I want to draw them into what is going on with me. I don't really want to explain and tell them what is going on, so it's a little abstract but I still want them to try and figure it out."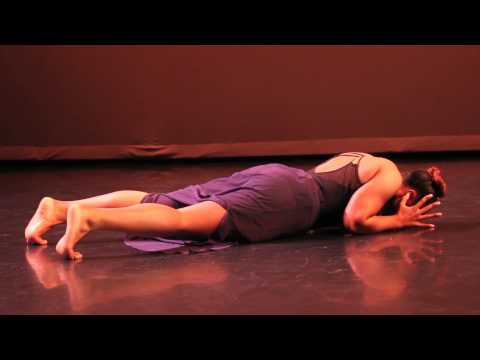 Sophomore dance major Darnell Williams also choreographed a piece for the DMPP based off of his personal experiences entitled "Past the Exterior."
"The main theme of my piece is mostly with the formation of the dancers. It's basically about borders that people put up around other people or that keep people trapped inside of different situations and things of that nature," Williams said.
Unlike Thompson, Williams chose to have a cast of 12 dancers perform his contemporary, modern piece.
"Most of my obstacles were just getting all the dancers to get together and find a time where we all could basically meet and try to work on the piece and try to get it to where it would make sense," Williams said. "There was a lot of reconstruction that happened with the piece. What I want was already vocalized to the dancers but it was trying to get it structured in the way that I saw it in my head, that I wanted it to be told to an audience."
Junior dance majors Shianne Antoine and Meli'sa Grier also hoped to convey a specific message the audience in their contemporary jazz and hip-hop piece, "Veneer."
"We wanted to play off of the theme of society's view of sexy which is always showing skin, having a pretty face, being raunchy all the time," Antione said. "So we wanted to go against that and play with it also, with different body parts."
While choreographing the piece they worked with professor Jaye Knutson, who encouraged them to look into the history.
"There are so many different genres throughout history and so many different sex symbols…there is just so much that we can manipulate and manifest into our dance that it was just so much to look at and then we had to narrow it down to what we wanted," Grier said.
All of the pieces that will be performed at the DMPP were student choreographed except for "For which we Fly," whichd was choreographed by adjunct professor Jayne Bernasconi. It's unique because it is in the style of aerial dance.
"That means that it's using an apparatus that gets you off of the floor so it can be a trapeze. It can be silks, it can be a hoop, it can be bungee and harness, but in this piece we chose aerial fabric and single point traps," Bernasconi said.
A single point trap is a system that was developed to allow the dancer to spin in a variety of ways rather than just back and forth like circus trapezes. Bernasconi said this system helps to give the dance a feeling of buoyancy or flight.
"There is more to the space than just working on the ground. They turn themselves upside-down, they fly through the air…a unique way of seeing space with dance," Bernasconi said.
The piece was choreographed for her aerial repertory class and inspired by a costume Bernasconi saw on stage last fall.
"I thought that they looked really interesting, they were hooded so I thought, let's see what they do," Bernasconi said. "Sometimes I'm inspired by movement, sometimes music, but I just thought let's do something dark and mysterious at the beginning and slowly unveil ourselves into something, the piece starts out really slowly and then builds and builds until it crescendos at the end."